Production Areas
The production is carried out in new production halls that allow the manufacture of mostly weldments of sizes 9000x2900x3000mm and weights 8 tons. The production halls are equipped with overhead cranes with remote control. The total area of production halls is 11000 m2. The total area outside of production halls is 15000 m2. The production halls are mostly designed as welding stations, paint shops, preparation hall for the parts and partially as a warehouse.
Technological Equipment
A – CNC Laser Cutting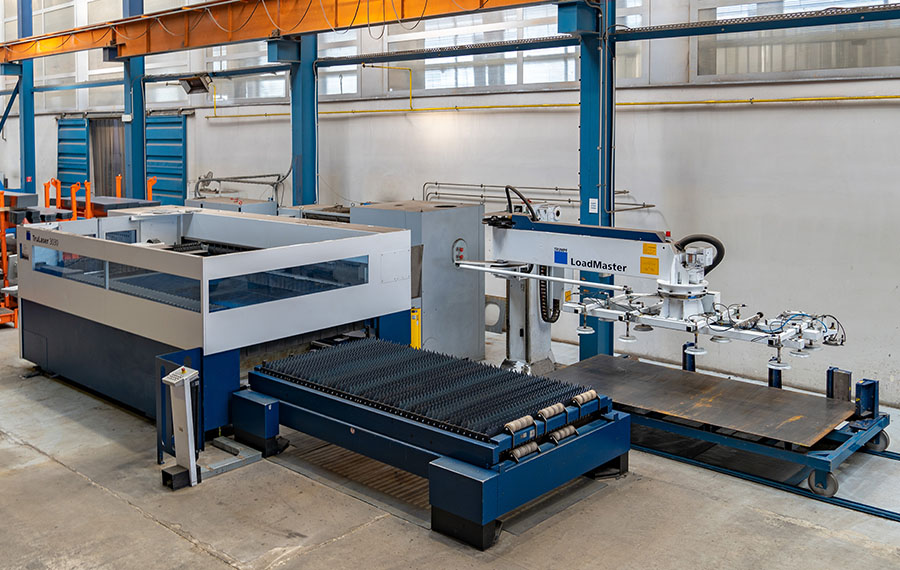 Laser cutting is performed on the most modern CNC machines from TRUMF. These machines can cut parts from blanks in the dimensions of 2500x1500mm with a 15mm thickness. Parts can be made from structural or stainless steel. This technology enables the production of highly accurate cut parts with an accuracy of 0.1 mm approx. These machines also enable 3D cutting. The loading of waste metal blanks is provided by a manipulator with suction mounts.
B – CNC Plasma Cutting
CNC plasma cutting machines allows the manufacture of parts from sheets with dimensions of 2000x6000mm and thickness of sheets ranging from 1 to 40 mm. Parts can be made from structural or stainless steel. The maximum cutting current is 200A, machines have a complete ventilation outside the production area. The machines are provided with the latest software.
C – CNC Punching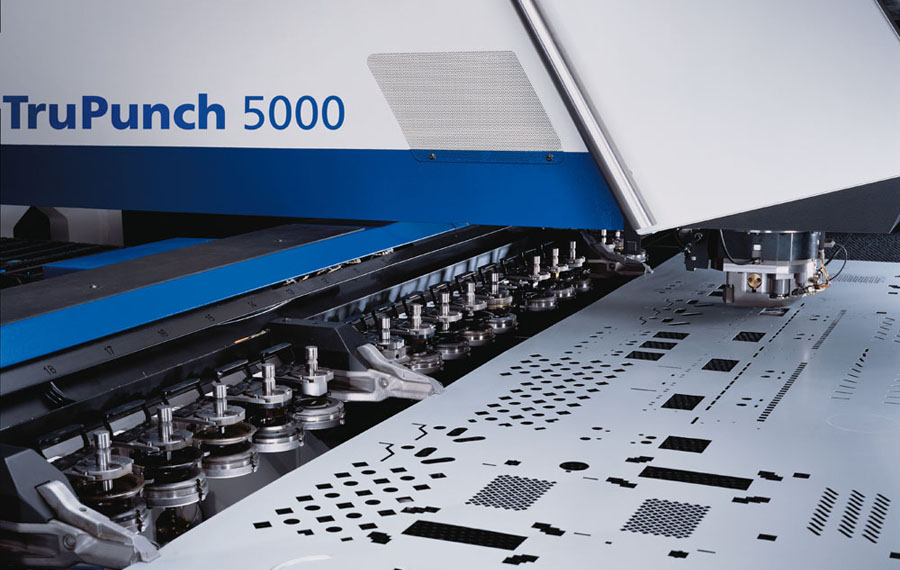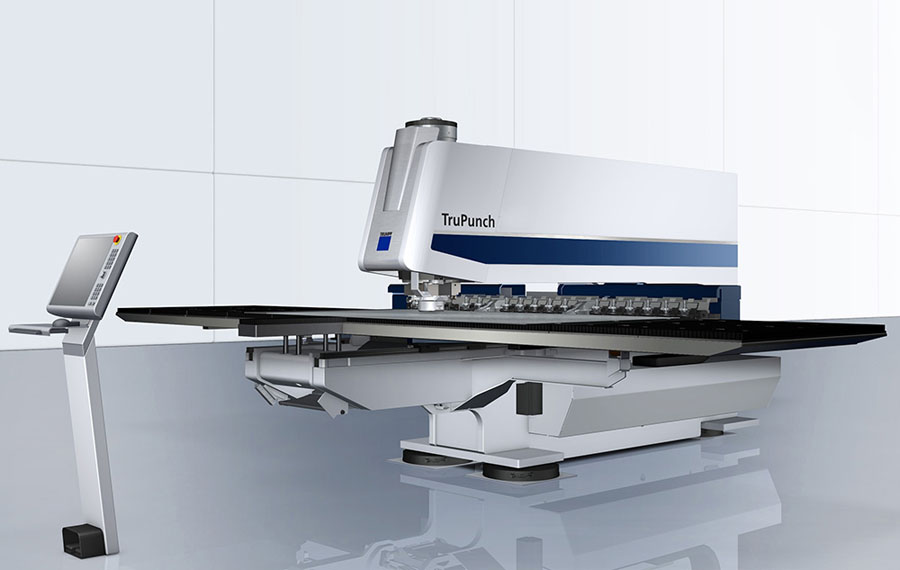 This technology provides highly productive manufacturing of components from sheet metal with a thickness up to 6 mm. Punching machines from TRUMF can process sheets up to 2500x1250 mm. Linear reservoir and rotary clamping head enable the rapid exchange of cutting tools and thus shorten the production time. This technology also allows the production of sheets with punched parts of height up to 20 mm. No gases are required for this technology, which also contributes to the high efficiency of production.
D - CNC Bending
CNC bending allows the production of parts with complex bends with a thickness up to 4 mm. Bending length is 3000 mm, driving bending process is set on a 15 inch screen in Windows.
E - CNC Folding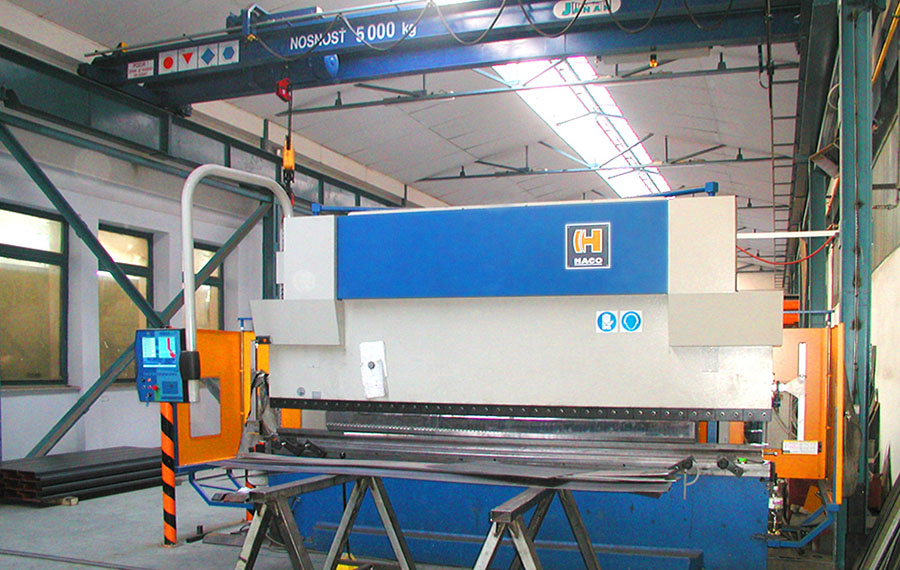 CNC folding allows the production of parts with simple folds to a length of 4000 mm and thickness up to 10 mm. All CNC folding machines are controlled with the latest programming software. Pressing power of folding machines is up to 320t.
F – Continuous sandblasting equipment
Sandblasting medium : Steel brash GL 50
Maximal dimension of sandblasting part : 1000 x 500 mm
Welding
F - Semi-automatic welding of long weldments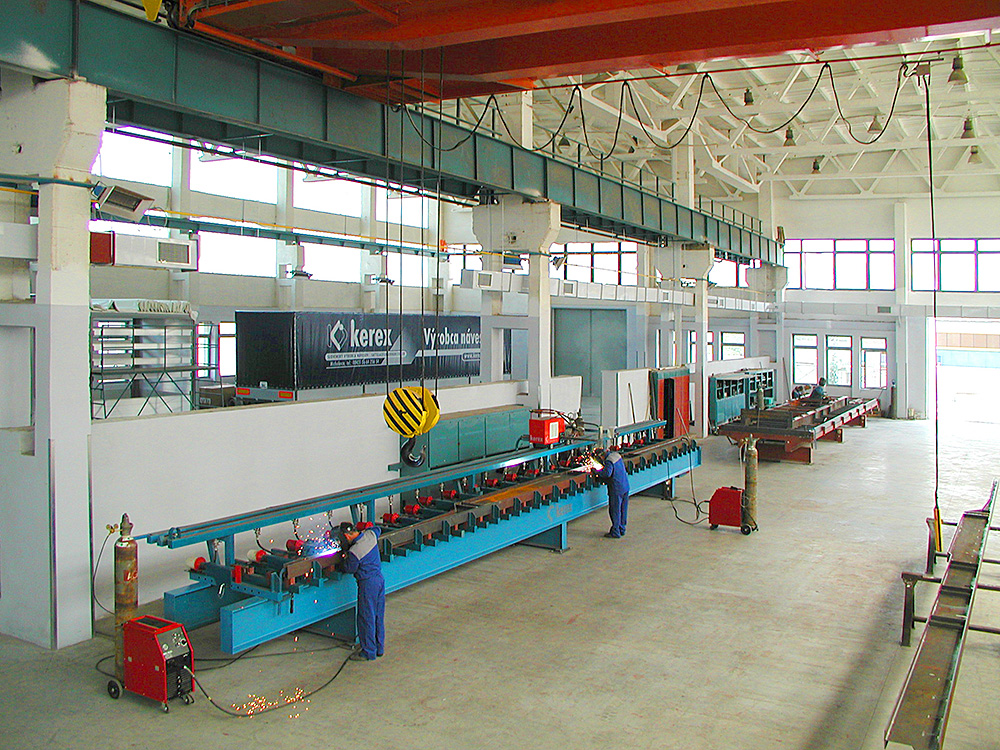 Semi-automatic welding machines enable the production of long weldments of dimensions 12000 x 500 x 400mm. This equipment allows to perform longitudinal strength welds in CO2 atmosphere.
Blasting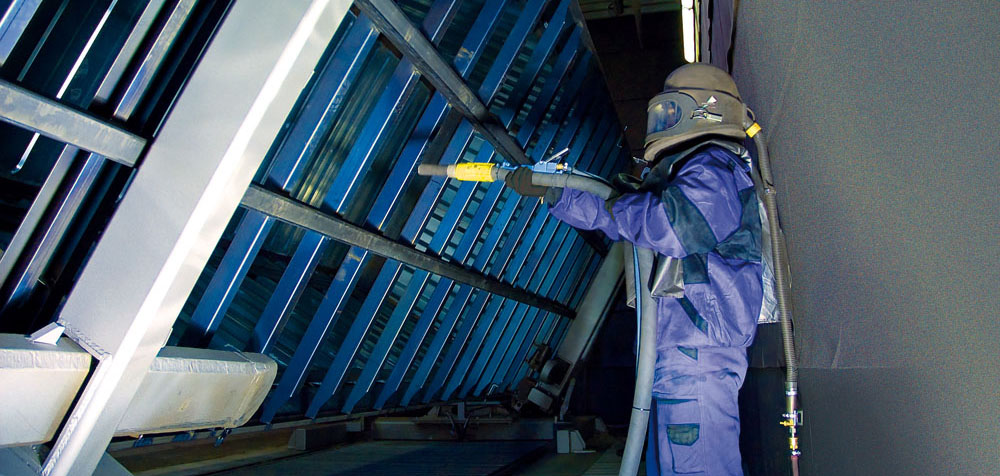 Painting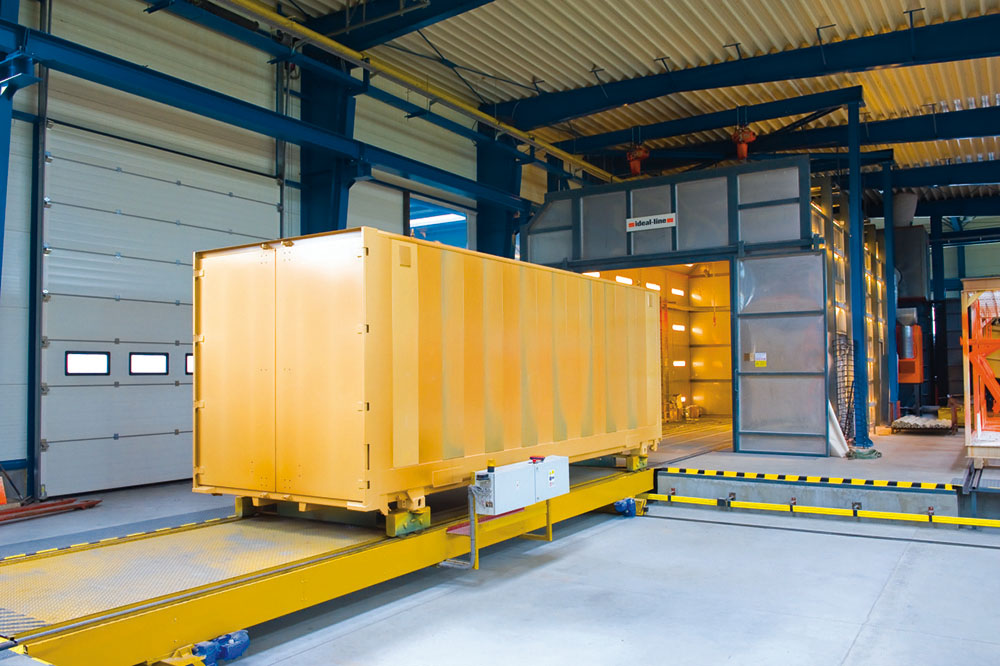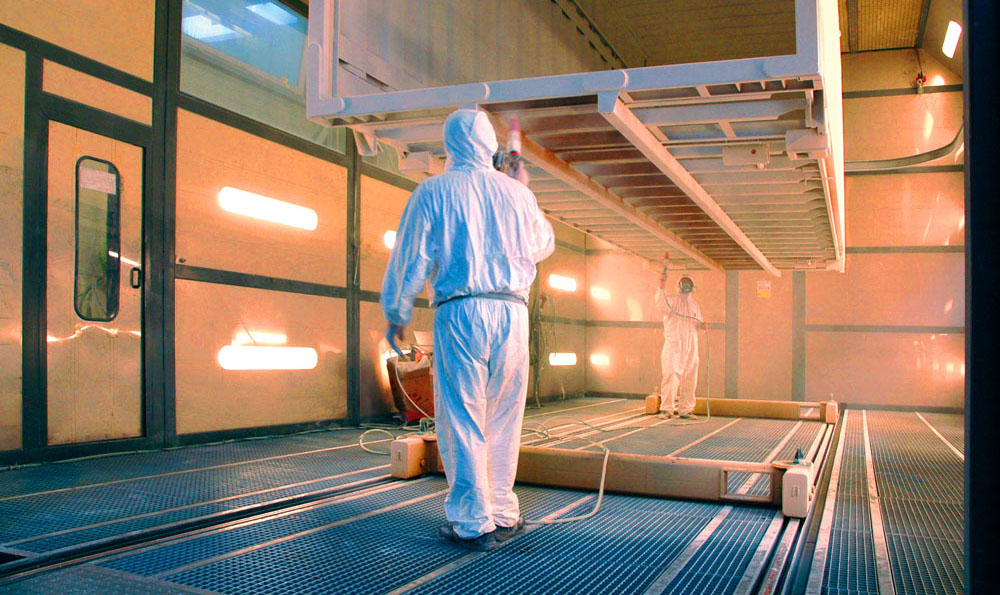 Assembly